Podcast: Play in new window | Download
Subscribe: Apple Podcasts | Android | RSS
In part two of our travel podcast, we continue our conversation with Maryann at The Winery discovering how New Zealand wineries are leading in new wine time trends.
Looking at a map of Queenstown in New Zealand The Winery is situated right in the centre of town, and leading in an innovate trend not just among the locals but also with many visitors when it comes to wine time.
See the images for this podcast from within iTunes by following this link eattmag.com/new-zealand-wine-time-trends/ on New Zealand wineries wine time trends.
Emerging from what some might compare to, but not quite like "the slow food movement" where your tasting time becomes much more of a down time and where time, in fact, becomes an essential part of the entire experience.
What exactly is the rush anyway?
Many visitors to this part of the world are often disarmed by the awe-inspiring "Middle-earth feeling" that comes with the remarkable view, unrelenting as soon as you disembark at the airport.
This breathtaking experience slows down even the fastest city slicker seeking adventure immediately on arrival.
In essence, this wine time machine has somehow been decanted into the enclave of The Winery.
So much so you might not notice yourself easing into the chair beside you or not see yourself in the mirrored glass quietly heading for your next tasting, at such an early part of the day. But let's face it, it is in fact so much more than that.
It interrupts your day, delays your restaurant booking, emails lay unchecked, text messages denied and tomorrows events ultimately end up somehow redesigned or rescheduled and why not.
Suddenly in the clarity of a single glass in one hand and nothing in the other you realise something critical.
You are on vacation; you're on holiday, you have reached your true north, your last destination, your very own wine time.
About The Winedub
The Winedub is an original 1958 split screen VW single cab pickup that was fully restored over 15 months.
The Winedub has been fitted out with our Enomatic Wine Serving System so that 46 different wines to be served – by the taste, half or full glass.
More details on The Winery and the WineDub can be found at www.thewinery.co.nz
As tourist numbers to New Zealand continue to grow, the WineCaseNZ app has just been released so that visitors can easily select, purchase and ship a mixed case of their favourite wines back home.
WineCaseNZ has over 500 of the country's top wines from more than 100 wineries spanning from Waiheke Island though to Central Otago and every wine region in between. WineCaseNZ ships to more than 40 countries across the world with a fully inclusive service covering insurance, duties, taxes and guaranteed delivery to your door.
WineCaseNZ founder Rick Nelson has been working on the app for more than 2 years. He says the time was spent ensuring WineCaseNZ is simple to use and offers the largest possible selection of New Zealand's best wines.
The result is an app that makes it easy to find the Cellar Doors, their opening times, winery restaurant hours and to buy wine as you tour and taste your way across the length and breadth of New Zealand. Because the app was developed to work offline, it means you can still add to your selection from remote spots without a data connection.
Rick says the inspiration for WineCaseNZ came from his experience as a wine retailer and tourism operator in Queenstown. "Our customers enjoy sharing a mixed selection of wines at home with friends and telling them about their special time here in New Zealand. The wines they buy are usually from multiple regions and wineries."
"I felt there was a gap in the market for people who want a mixed case of wines from their travels. The app provides that opportunity for those who don't want to commit their total wine spend at one Cellar Door. A case could have 12 different wines from 12 different wineries if you wanted."
"Many boutique wineries don't have a cellar door, and even our largest wineries have wines that are such small production that they aren't exported. Those can be the special and exclusive wines that many of our customers buy and we wanted to provide a global solution for that."
"If you're on a wine tour, bike tour or just travelling the country you often regret not buying wine at the first places when you know you've still got more wineries to visit. Even if you're a Kiwi, going back to revisit them isn't always possible, but with the app, you can just add, edit and adjust wines in your selection as you go. We think locals are also going to enjoy the app too because you don't need to carry bottles around in a hot car or on your bike. There is no hassle because we deliver it straight to your home and it's all at Cellar Door prices."
WINECASENZ IS EASY TO USE
WineCaseNZ is simple and easy to use with a user interface familiar on navigating all apps.
Once the app has been downloaded there are four simple steps to getting a case of New Zealand wine shipped to more than 40 countries.
1. Find the Cellar Doors using the New Zealand map or search filters
2. Select a wine and add as many bottles as you wish
3. Add and edit wines until the perfect case is created
4. Enter your delivery address and place your order via a secure payment
Orders are then managed by www.winenz.com which powers the backend logistics.
As well as being used while tourists are visiting New Zealand they can keep it on their phone and order time and time again.
Podcast News update
2017
Podcast movement 2017 begins again this year in August in Anaheim, California.
Anaheim is a city just outside of Los Angeles and home to the Disneyland Resort and pro sports teams.
This year the PM17 has been formatted to cater to anyone who is currently involved with or looking to get into, podcasting and or the podcast industry.
Over 120 speakers from some of the best and the most successful podcasts in the network and companies are taking part in over 80 different sessions including Rob Greenlee
Head of Podcast Content at Spreaker and Adore Podcast Network.
Rob was formerly with PodcastOne and was the Business Manager and Content Manager for podcasts at Microsoft Zune, Xbox and Windows Phone. Rob currently hosts the Spreaker Live Show podcast and co-hosts the New Media Show. He is also former lead host of WebTalk World Radio Show; recognized as the first nationally syndicated radio program in the world to begin podcasting, on Sept 15th, 2004 and has recently been featured on http://siliconbeachradio.com/
More details on movement 2017 can be found about Podcast movement 2017 at #PM17
A large list of New Zealand wineries can be found instore and here in part one of our interview on New Zealand wineries and the selections available in-store and online at https://eattmag.com/the-winery-queenstown-new-zealand/
Summary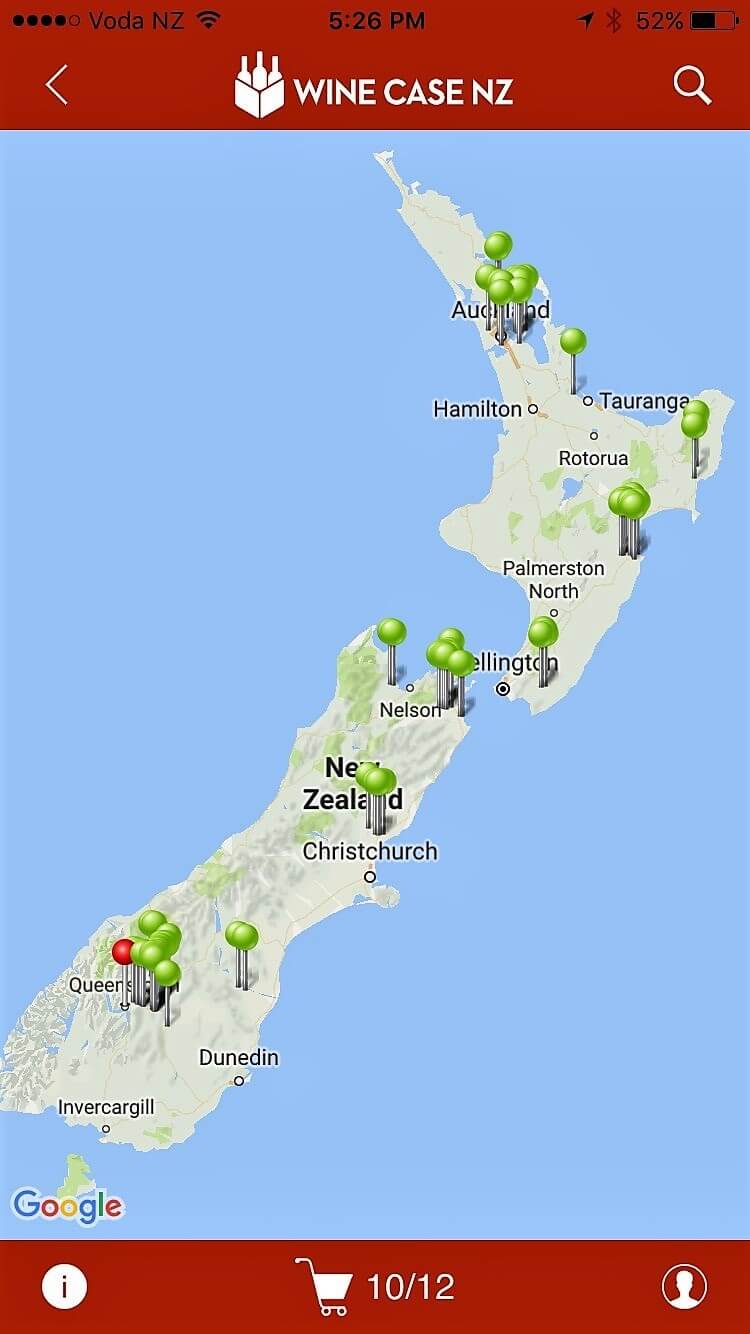 Article Name
New Zealand wineries lead in new wine time trends
Description
New Zealand wineries lead in new wine time trends. Wine time trends tend to come and go, seldom do they linger longer grow and glow or get forever stronger, but not in this case.
Author
Editor and Host : EATT Magazine Travel Podcast
Publisher Name
EATT Magazine Travel Podcast
Publisher Logo