Podcast: Play in new window | Download
Subscribe: Apple Podcasts | Android | RSS
Start your journey at The Winery in Queenstown, New Zealand at the single place you can taste over 80 of New Zealand's best wines.
The Winery is situated in Beach St. Queenstown, New Zealand
The Winery has the largest tasting of New Zealand wines in the world, and so it holds many of the great wines from local wineries all over New Zealand. Award winning, single vineyard and reserve wines are selected from many of the boutique wineries right across New Zealand.


New Zealand Sparkling wine
Image by Cullen – IBC
Tasting is a great experience at The Winery where you can sample many of the wines with the simple push of a button.This express self-service allows you to serve yourself, wine, Champagne, sparkling wine, Whisky, Port and Sherry by either a pure taste a half a glass or a full glass depending on what you fancy.

New Zealand Pinot noir
IBC
Over 700 wines are stocked so you can buy your favourite wines and ship them to over 30 countries with our door-to-door delivery service.

Relax and unwind in the comfort of the leather lounge chairs as you enjoy award-winning local cheeses with delicious platters of salami's, bread and olive oil.

The DELUXE CHEESE BOARD is a "Classic" cheese board with Italian salami and prosciutto. It's the ultimate combination to partner with your wine selection.

The Winery Queenstown New Zealand Cheese board The CLASSIC CHEESE BOARD
Consists of four artisan Whitestone Cheese's served with crackers, ciabatta bread, honeycomb, quince paste, roast cherry chutney, dukkah and extra virgin olive oil with a dash of balsamic.
The Winery has created a unique Honey Hive working with carefully selected New Zealand honey producers.
IBC
The Honey Hive specialises in premium quality Manuka, honey.
IBC
Our boutique producers source single varietal honey directly from artisan beekeepers. You can taste some of the honey's too for free.

New Zealand white wine
Sauvignon blanc
IBC
You can garner more details from https://www.thewinery.co.nz/ and you can also buy New Zealand wine online from
http://www.winenz.com/
www.winenz.com ships to over 40 countries world wide including
New Zealand, Australia, Austria, Belgium, China, Czech Republic, Denmark, Finland, France, Germany, Hong Kong, Ireland, Italy, Japan, Luxemburg, Netherlands, Norway, Poland, Portugal, Puerto Rico, Singapore, Slovakia, Slovenia, South Korea Spain, Sweden, Switzerland, UK and the USA – Alaska and Hawaii
The excellent service ensures your wine reaches you every time in perfect condition so you can order with confidence and delivery is guaranteed.
A wide selection of wines are also available by region includes
Australian Premium Wines
Auckland Region
Canterbury / Waipara
Central Otago
Gisborne
Hawkes Bay
Marlborough
Martinborough
Nelson
Waiheke Island
Cable Bay Vineyards
Destiny Bay
Man O' War Vineyard
Mudbrick Vineyard
Obsidian
Peacock Sky Vineyard
Stonyridge Vineyard
Te Motu & Dunleavy
Te Whau Vineyard
Waitaki Valley
IBC
Many of New Zealand's wineries are listed also including
Akarua Winery
Alpha Domus Winery
Amisfield Winery
Archangel Wines
Aronui Wines
Askerne Estate Winery
Astrolabe Wines
Ata Rangi
Auburn Wines
Auntsfield Estate
Aurum Wines
Babich Wines
Bald Hills Vineyard
Bilancia
Billecart-Salmon Champagne
Black Barn Vineyards
Black Estate Wines
Brancott Estate
Brennan Wines
Brookfields Vineyards
Burn Cottage Vineyard
Cable Bay Vineyards
Cambridge Road
Carrick Winery
Ceres Wines
Charcoal Gully Vineyard
Chard Farm Winery
Church Road Winery
Clearview Estate
Clos Henri Vineyard
Clos Marguerite
Clos Marguerite Vineyard
Cloudy Bay Vineyard
Coal Pit Vineyard
Craggy Range Vineyards
Crown Range Cellar
Darling Wines
Destiny Bay Vineyards
Devotus
Doctors Flat Vineyard
Dog Point Vineyard
Dom Perignon Champagne
Domain Road Vineyard
Domaine Thomson Wines
Drumsara Wines
Dry River Wines
Dunleavy
Escarpment Wines

Esk Valley Estate Wines
Felton Road Wines
Folding Hill Wines
Forrest Estate Wines
Framingham Wines
Fromm Winery
Georgetown Vineyard
Gibbston Valley Wines
Giesen Wines
Gillman Vineyard
Goose Bay Wines
Grasshopper Rock
Greystone Wines
Greywacke
Hans Herzog Estate
Hawkshead Vineyard
Henschke Wines
Heron's Flight Vineyard
Huia Vineyards
Johanneshof Cellars
Judge Rock Wines
Jules Taylor Wines
Kalex Wines
Karikari Estate Wines
Kidnapper Cliffs Wines
Kimura Cellars
Krug Champagne
Kumeu River Wines
Kuru Kuru Wines
Kusuda Wines
Laurent-Perrier Champagne
Lawson's Dry Hills
Leveret Estate
Louis Roederer Champagne
Lowburn Ferry Vineyard
Ma Maison Wines
Main Divide
Man O' War Vineyards
Martinborough Vineyard
Maude Wines
Mills Reef Winery
Millton Vineyards
Misha's Vineyard
Mission Estate Winery
Moet & Chandon Champagne
Mon Cheval Wines
Mondillo Vineyards
Mount Edward
Mount Edward Winery
Mount Fishtail Wines
Mount Michael Wines
Mountford Estate
Mt Difficulty Wines
Mt Rosa
Mt Rosa Wines
Mudbrick Vineyard
Muddy Water Wines
Mumm Champagne
Murdoch James Estate
Nanny Goat Vineyard
Nautilus Estate
Neudorf Vineyards
Newton Forrest Estate
Nga Waka Vineyard
No. 1 Family Estate
Obsidian Vineyard
Ostler Vineyard
Paritua Vineyards
Pask Winery
Peacock Sky Vineyard
Pegasus Bay Winery
Penfolds
Peregrine Winery
Perrier-Jouet Champagne
Pisa Range Estate
Pol Roger Champagne
Prophet's Rock Wines
Providence Vineyards
Puriri Hills Vineyard
Pyramid Valley Vineyards
Q Wines
Quartz Reef Wines
Riedel
Rippon Vineyard
Rockford Wines
Rod McDonald Wines
Ruinart Champagne
Sacred Hill Winery
Saint Clair Family Estate
Sato Wines
Schubert Wines
Seifried Estate Winery
Seresin Estate
Sherwood Estate
Soho Wines
Spinning Top
Spy Valley Envoy
St Nesbit Winery
Stonecroft Wines
Stonyridge Vineyard
Taittinger Champagne
Tarras Vineyards
Tatty Bogler
Te Awa
Te Mania Wines
Te Mata Estate
Te Motu Vineyard
Te Whare Ra
Te Whare Ra Wines
Te Whau Vineyard
Terra Sancta Wines
The Boneline
The Crater Rim
The Wine Portfolio
Tohu Wines
Toi Toi Wines
Trinity Hill
Two Degrees Vineyard
Two Paddocks Wines
Valli Vineyards
Vavasour Wines
Veuve Clicquot Champagne
Vidal Wines
Villa Maria Estate
Vinoptima Estate
Waitiri Creek
Waitiri Creek Wines
Wild Earth Wines
Wild Irishman Wines
William Murdoch Wines
Wynns Coonawarra Estate
You can garner more details from
www.winenz.com

IBC
The Winery is within a few minute's walk of the main hotels and apartments and right in the heart of Queenstown's vibrant restaurant scene. Catering for all tastes, chill out in town with wine, Champagne, Ports, Sherry, Whisky, local beers and non-alcoholic beverages as you soak up the "vibe" that makes Queenstown so special. In winter enjoy hot mulled wine or a hot smokey buttered rum….just what you need to warm up after a day skiing.
Thirsty for a little more ?
71 : Discover Queenstown's ultimate beer paddle at high altitude
Summary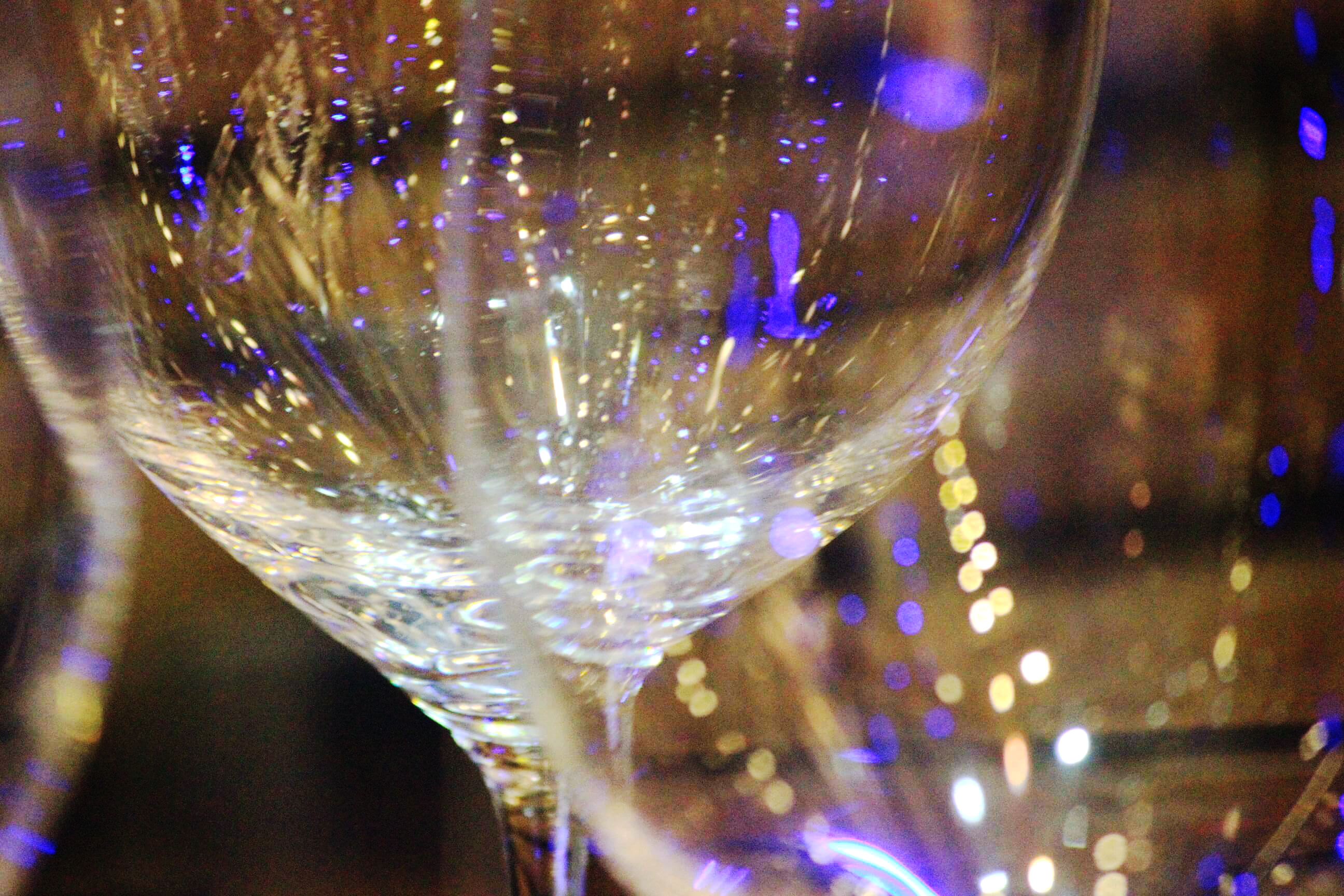 Article Name
The Winery is just the thing to do in Queenstown, New Zealand
Description
The Winery has the largest tasting of New Zealand wines in the world, and so it holds many of the great wines from local wineries all over New Zealand.
Author
Editor : EATT Magazine Travel Podcast
Publisher Name
Publisher Logo