Podcast: Play in new window | Download
Subscribe: Apple Podcasts | Android | RSS
Join @LoveThyWalrus photographer Paul Fleming sharing more Instagram tips.
Paul is a freelance digital and social media influencer within the travel and tourism industry.
Based in Hobart, Tasmania, Paul combines his academic know-how from his UTas honours degree in Tourism with a flair for captivating travel and visual storytelling photography. Sharing places, stories and experiences via his social media channels, notably as @lovethywalrus on Instagram, Paul travels Australia and internationally working with tourism destinations and operators to showcase their unique products to his global audience.
Our podcast covers more Instagram tips from the practical to the creative steps in Paul's photographic Instagram workflow, where the interview follows on from the comfort of the harbourside cafe where we are joined by an unexpected friend Samy.
His primary passion is Tasmania and is well-regarded for his knowledge of the island and how to present the island to a global audience.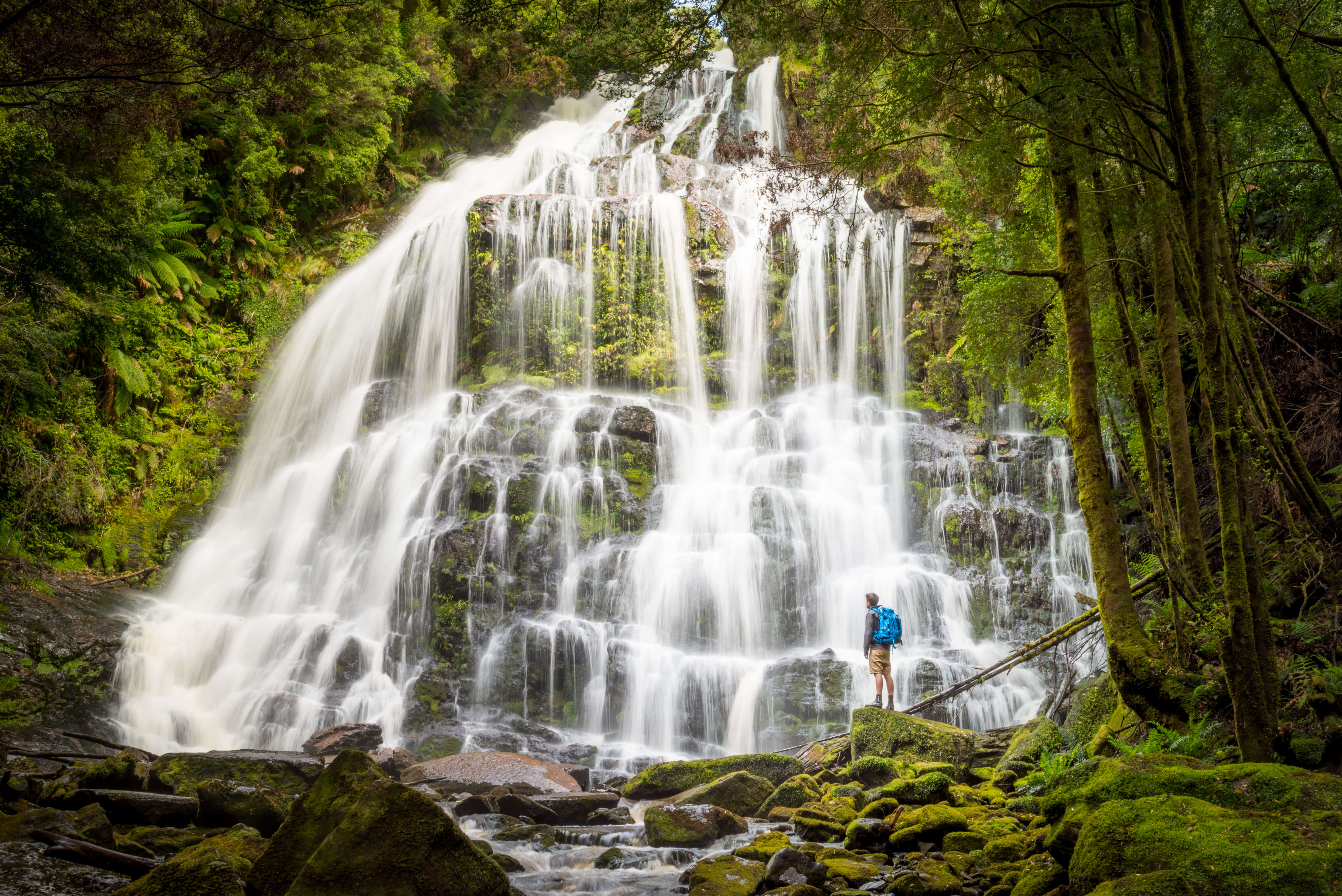 In 2016 Paul published his first book to showcase his island home of Tasmania, in his own unique style.
'PAUSE: A Collection of Tasmanian Moments' is a compilation of Paul's beautiful photos from around Tasmania, complemented by 'moments' of prose inspired by the images – which Paul wrote especially for PAUSE.

Through the 32 soul-fueling pieces of creative original prose, Paul draws the reader in deeper to some of Tasmania's incredible places; welcoming them into the stories and locations, beyond just being a viewer.
 Bob Brown, retired Senator and leader of the Australian Greens party, contributed the foreword for PAUSE. Brown noted that "Paul conveys both the inextricable bond we have with our planet and our insignificance in Earth's grandeur", and called Paul "a fine new talent".
 The Australian Arts Review said of PAUSE: "Fleming has successfully created a journal of thoughts that captures raw emotion represented through the Tasmanian landscape, and serves well as a lesson to how to re-invigorate landscape photography".
PAUSE is 80 pages of full-colour Tasmanian photography, with original prose, in hard back, and is available from
Vote for the EATT Magazine podcast
Simply click this link
 Hit the thumbs up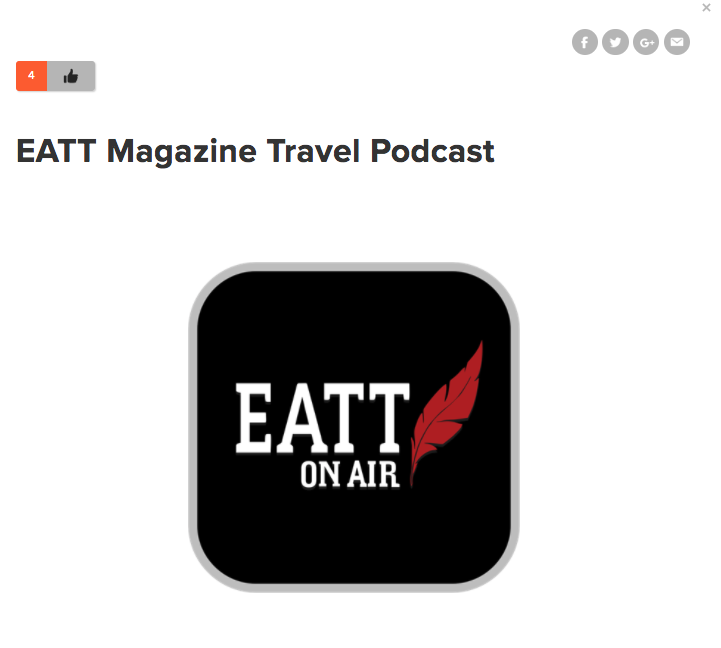 Add your name email and create a password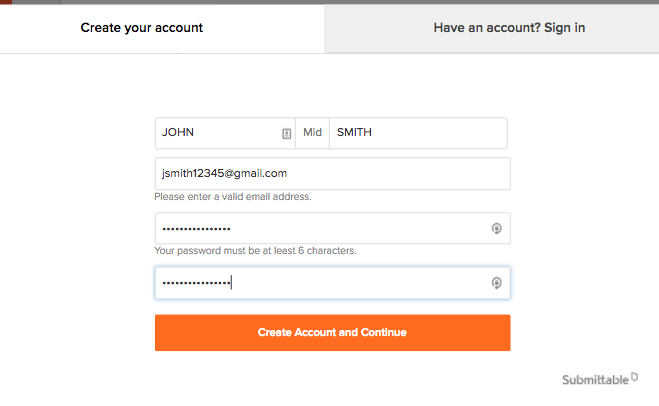 Look around for other podcasts you may like, like Silicon beach radio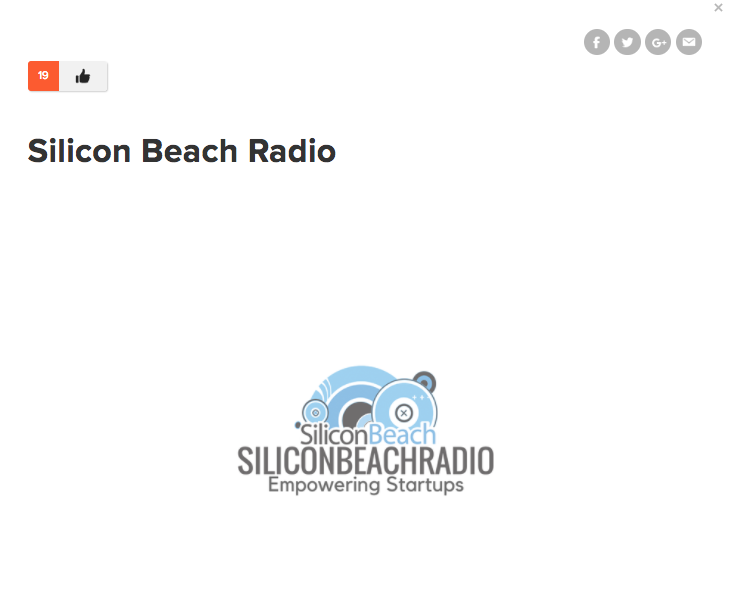 And give a thumbs up to any other podcasts you may like to support for
EATT Magazine releases its first online course
Find out more about our first class in the link below
Join Cullen Pope, the editor of EATT Magazine the online travel magazine. Find out why this creative, passionate photographer and podcaster wants to take you on a quick whirlwind tour on how easily you can record an interview, podcast, or a meeting for two so you to can capture your best ideas or that late night skillshare inspiration.
You'll learn:
What readily available equipment is needed
Fast and easy ways to record a conversation
What app to use and how to upload recordings
How to download it or post it online as a podcast
Charge your smartphones — it's time to start recording
Note: Now updated for both iOS and Android devices plus windows or other phone brand users without the app access can use the Studio for Desktop download to record or live stream, integrate easily with Skype, and manage your episodes and drafts from their desktops.
Requires Windows 7+ or OSX 10.8+.
Equipment needed
Rode Microphone Lav
SC6 Dual TRRS input
Smartphone headphones
Android App to Record
iOS App to Record iPhone or iPad
TRRS Extension Cable
Videos include
Eyes wide open for your class outline and into the app store
Finding the best recording app from this class
Getting your content or interviews out there
Keeping it simple
Talking Points & Key Concepts
Your class outline includes an introduction to the class videos plus a few ideas on why you should record your best ideas
The process of Pre-Production
What kind of phone you can record on
Which microphones to use and where to find them
The kind of attachments you need as a double adapter and why they are important
how to do a quick check of the sound quality
Why you might not go live if you're starting out
How to put it all together
What your setup can look like
Downloading the App a simple how to looking inside the app on your smartphone
App options to get you ready
How to record
Step 1:Stop and pause
Step 2:Replay
Step 3:Reload
Uploading and downloading the Recording
Publishing on the App
How to find your recording
A quick preview on using the platform on your desktop
Get more details on